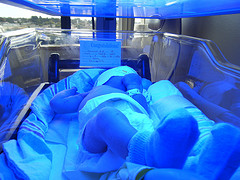 Product Overview
As a fast growing company in baby health product, Ontecklong has received a lot of support from parents, patients and health providers. High quality received a enomous praises, which turn into motivation and momentum for us to continue going forward for more inovation and higer quality products.
At Ontecklong, current we are focusing on baby protection products that are used during phototherapy. Later on, we will gradually introduce more products in other areas.
During the phototherapy, baby's safety is the most important. Quality products not only give maximum treatment effect, also set up highest safety standard. Bearing these in mind, Ontecklong has come up with a set of products that will handle different situation for different babies to achieve our highest requirements. We do what ever takes to make sure your baby in good hand with best product to achieve best treatment results.